Nrep takes its perpetual Income+ fund to €1.6 billion at second close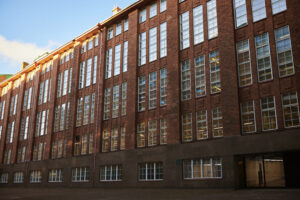 €608 million in new funding raised for open-ended fund, with almost €1 billion already committed
to income-generating real estate across the Nordics.
Nrep, the leading Nordic real estate investor, has raised €608 million in additional funding for Nrep Income+ (NIP), its open-ended fund aimed at long-term investments into modern logistics facilities, middle-income residential, offices and care homes. The second closing has grown the fund by 50%, taking the total funds raised to €1.6 billion, with two thirds of commitments comprising top-ups from existing investors, with the remainder from new institutions.
As the largest ever core-plus Nordic fund, NIP responds to a clearly identified and significant opportunity across the region, providing the global institutional investor community with access to a high quality and diversified portfolio delivering a robust income profile. Nrep's investment team has a proven track record in sourcing unique opportunities that offer the potential to create additional value by leveraging Nrep's in-house expertise in sustainability and customer-centricity product development.  
To date, the fund has committed almost €1 billion to 20 deals. Most recently, Nrep purchased the architecturally and culturally significant building 'Leipätehdas' in Helsinki. With 13,500 sqm of leasable area, the classic red-brick property which dates back to 1923 has undergone a modern upgrade and now serves as a flexible office space, accommodating companies in the field of technology and culture. Tenants include Red Bull, Helsinki Dance Institute and Cultural Centre Caisa.   
In Odense, Denmark, Nrep has acquired a 46,000 sq m residential portfolio of 567 under-managed homes, distributed across 23 properties.  The portfolio will undergo a programme of improvements including energy retrofits, kitchen upgrades, improved landscaping and biodiversity and a tasteful re-design of shared atrium areas. 
Claus Mathisen, CEO of Nrep, said: "Supported by enduring consumer trends and demographic developments, NIP allows us to extend our long-term approach even further to generate more income-orientated value. Income plus investing chimes with Nrep's value-based philosophy when it comes to real estate, where we always ask how we can make improvements to enrich people's lives, both from an investment and consumer perspective. For example, the long-term structure of the fund enables us to put our market-leading sustainability capabilities to full use."
NIP is backed by a globally diversified institutional investor base which predominantly comprises pension funds and insurance companies, a number of whom are advised by CBRE Investment Management's Indirect Private Real Estate Team. 
Philippe Brand, CBRE Investment Management, said: "In our view, this investment into the NIP Fund provides our investors with access to a high quality, large and well-diversified portfolio in our preferred sectors: logistics, residential and healthcare. Nrep's pledge to become carbon neutral by 2028 not only chimes well with our own ambitious sustainability goals but will also help to deliver resilient financial performance."
Nrep is targeting raising a further €500 to €750 million by the end of 2022 to match NIP's growing investment pipeline. This would take the total funds raised for the strategy to €2.5 billion.