Jens Stender joins Nrep as Partner to drive international growth agenda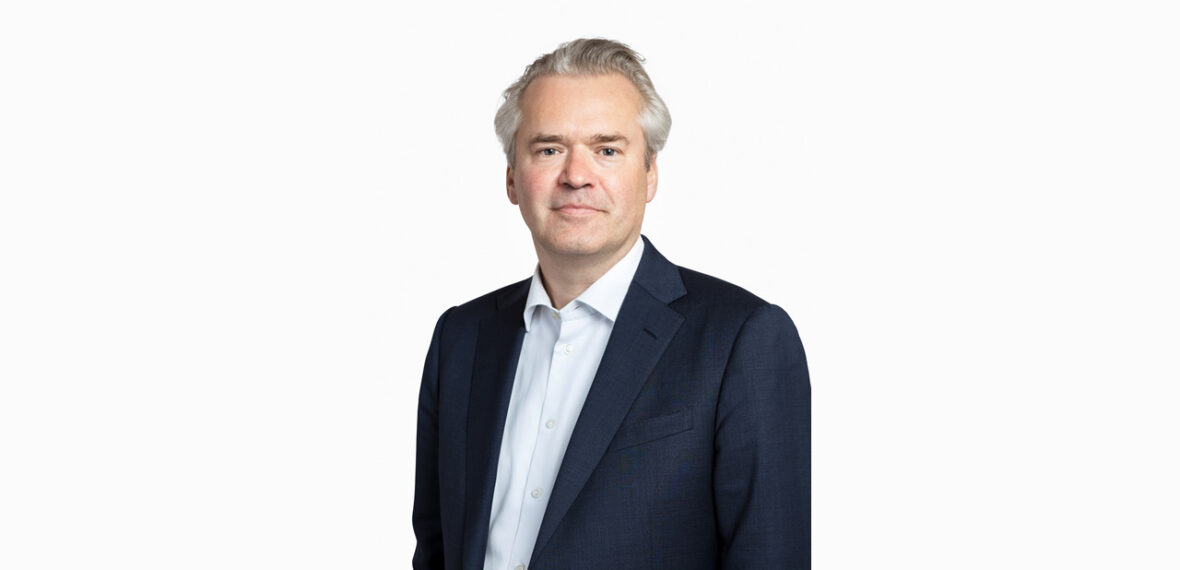 In his new role of Head of Global Markets, Jens will lead Nrep's approach to growing and building new markets and business lines
Leading Nordic real estate investor Nrep announces the appointment of Jens Stender to the business as Partner and member of the Executive Management Team. As Head of Global Markets, Jens will play a pivotal role in leading Nrep's growth ambitions, on both a geographical and strategic level, as it looks to enter new markets and business lines that align with its mission to solve challenges across the urban ecosystem.
Jens initially engaged with Nrep in an advisory capacity, supporting the establishment of a seasoned team to lead '2150', its dedicated venture capital firm focused on accelerating a sustainable transition of the built environment. In his newly-created role at Nrep, Jens will now look to draw on his experience to bolster the business' expansion to new markets outside of the Nordics and helping the firm to execute its Urban Vision by focusing on new business lines adjacent to traditional real estate investments.
Jens joins Nrep from Egon Zehnder, the global leadership advisory and executive search firm, where he previously served for 14 years as Partner and latterly as Global Co-Head of the Technology and Communications Practice. Drawing on many years of experience, he was a trusted advisor to leading technology and digital companies, as well as to global private equity and infrastructure funds in their most crucial leadership decisions. He mainly focused on CEO appointments, C-level leadership successions and teams and organisational development. Prior to that, Jens was CEO and Founder of MFD Mobiles Fernsehen Deutschland GmbH in Germany and held positions as Head of M&A with debitel AG and as an M&A lawyer with Linklaters in the UK and in Germany. Jens holds a PhD in Law and an MBA from London Business School.
Jens Stender, Partner and Head of Global Markets at Nrep, commented: "I join Nrep with the benefit of perspective in having seen hundreds of organisations from the inside, including this unique business which immediately stood out on account of its inspiring culture, ambition and purpose. Following a career deeply rooted in values, I fully subscribe to Nrep's problem-solving philosophy and was intrigued by the rare opportunity to make a direct contribution to influencing a positive change in our environment, and thus our future, for the better."
Claus Mathisen, CEO of Nrep, added: "Nrep's success can be attributed to a virtuous circle that brings together the best combination of people, capital and ideas, and Jens' appointment is a reflection of this. It's with great pleasure to officially welcome Jens on board; I'm confident that his unrivalled experience in building up and leading world-class teams, will help elevate Nrep's growth ambitions, as we enter new markets and verticals that allow us to actively participate in enhancing the urban eco-system."
Jens' appointment as Partner increases the Nrep partnership to 18 and follows the recent appointment of Heather Mulahasani who was brought on to explore adjacent infrastructure investment opportunities. He joins at a pivotal period of expansion for the business, which has added 200+ new members to its 525-strong team across eight countries over the past year.
Nrep is the largest real estate investment manager in the Nordics with approximately €17 bn of assets under management. It has long pioneered sustainability in real estate, which plays a central role in its value creation strategy and has committed to being carbon neutral by 2028 without offsets. Spearheading initiatives to date include the use of CO2 neutral geothermal heating, projects such as the world's first 100% upcycled concrete building and 'UN17 Village', the first large-scale project to align with all of the UN's 17 Sustainable Development Goals.