Jesse Shapins joins Nrep to spearhead neighbourhood-scale sustainable development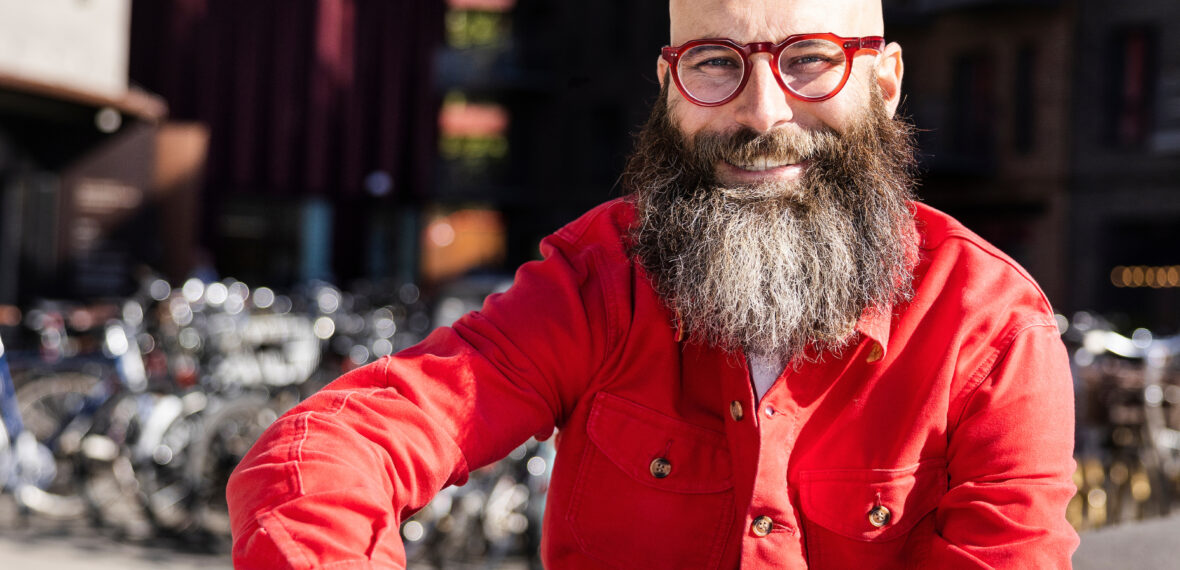 Jesse brings a wealth of expertise in transforming cityscapes, working at the intersection between people, place and technology
Experience includes leadership roles at Sidewalk Labs, UnionDocs, BuzzFeed and GoPop
Nrep announces the appointment of Jesse Shapins as Head of Urban Strategy & Design and co-lead of the Urban Development team, which is developing a blueprint for sustainable and inclusive neighborhoods. Jesse joins as Nrep continues to set new elevated standards in sustainable and inclusive urban development, focusing on pioneering green solutions and an enhanced quality of life for the people that it serves.
Jesse, a US native, joins from Sidewalk Labs, an urban planning and infrastructure subsidiary of Google, where he focused on driving transformational impact through equitable and sustainable development. During his five years at the company, he led multiple urban development projects and secured partnerships in cities across the US, including Detroit, Chicago, Tulsa, Miami, Las Vegas, Portland, and others. He also helped launch Sidewalk Labs' podcast 'City of Future' and co-produced the recent six-part series on inclusive development and the "S" in ESG.
In 2004, Jesse invented Yellow Arrow, a global, participatory public art project that allowed people around the world to uncover and share hidden stories in their environments, winning recognition from MoMA as "one of the most significant innovations of the 2000s".
Jesse was also Co-Founder & CEO of GoPop, a VC-backed platform for visual conversation that was acquired by BuzzFeed in 2014, where he then became Director of Product and oversaw the company's consumer platforms and new apps.
Relocating to Copenhagen, Jesse will oversee urban strategy and design for Nrep both in Denmark and internationally as it advances its urban vision across Northern Europe. To start, a key task for Jesse will be focusing on Nrep's Railway District ('Jernbanebyen') project, the last major piece of urban development in the southern and central part of the city of Copenhagen. He will take forward plans to transform the site into one of the world's greenest and healthiest districts, with diverse housing options, strong community infrastructure, sustainable transport planning and an emphasis on biodiversity.
Jesse Shapins, Head of Urban Strategy & Design at Nrep said: "Nrep has long been on my radar on account of its ambitious, neighbourhood-scale approach to sustainable development, and impressive track record to back it up, which makes me extremely excited to take on this newly created role and the transformative opportunities its presents.
"From a personal perspective I am looking forward to harnessing my experience from related fields and taking the potential of my impact to the next level across Nrep's markets, starting in Copenhagen, a city that is globally renowned for its leadership in addressing environmental and social challenges through delivering visionary urban projects.
"With Jernbanebyen, we will help advance the next generation of city-building in Copenhagen, working with partners from the public, private, and civic sectors to create a community that is truly inclusive, vibrant, and at the forefront of sustainability."
Claus Mathisen, CEO of Nrep, said: "Jesse has achieved extraordinary success by combining his skills as an urban strategist with the creative use of media, public participation and storytelling, to create unique places with a strong sense of belonging.
"He is set to make a meaningful contribution to our mission to put environmental and social impact at the heart of value creation at Nrep and to deliver on our commitment to being carbon neutral by 2028 without offsets.
"The real estate world is embracing ESG and looking for new ways to balance people, planet and profit in the development and progression of our cities. Jesse's skill in building places that promote collaboration and an emotional, social and cultural connection will undoubtedly advance Nrep as we seek to make a positive difference in the communities in which we operate."
Nrep is recognised as a pioneer within the area of sustainability with initiatives to date including the use of CO2 neutral geothermal heating, projects such as the world's first 100% upcycled concrete building and 'UN17 Village', the first large-scale project to align with all of the UN's 17 Sustainable Development Goals.