Nrep signs unique agreement with Axfood's Dagab: Logistics facility to become one of Europe's largest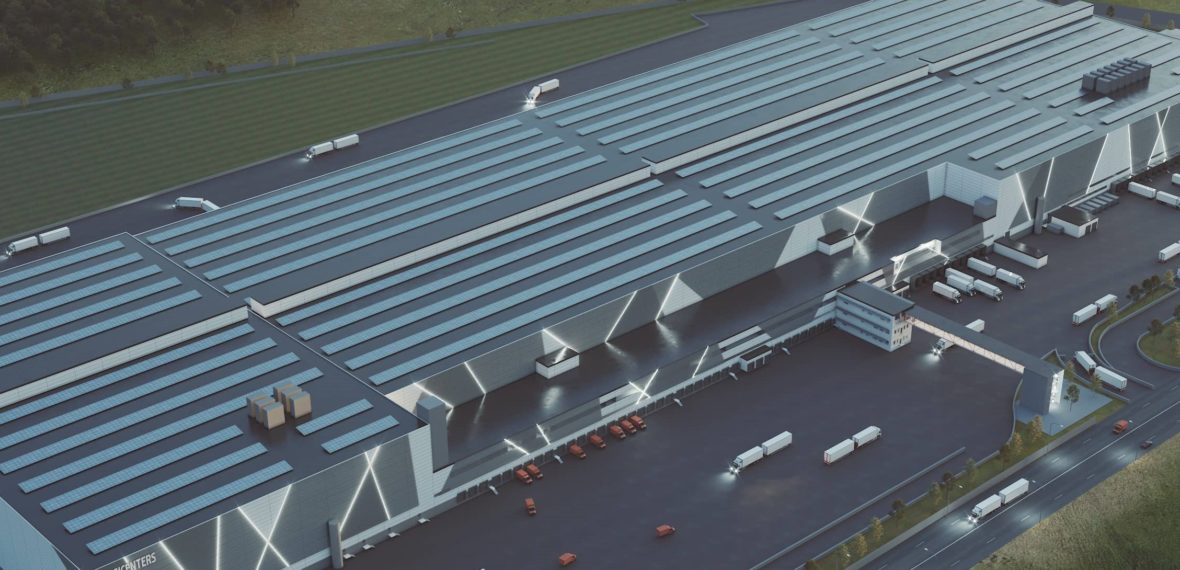 The logistics arm of Nrep, Logicenters, and Axfood's purchasing and logistics company Dagab have now signed a contract for the development and leasing of a logistics facility of just over 100,000 m2 in Bålsta. Dagab will become a long-term tenant at the facility, which will be one of the largest in Europe. The property will be 30 metres tall, have environmental certification and comply with modern specifications such as a high degree of automation and several temperature zones.
In March 2019, Logicenters signed a memorandum of understanding with Dagab, Axfood's purchasing and logistics company, for the development and leasing of a logistics facility in Bålsta. The parties have now signed an agreement which goes beyond development to represent Logicenters' largest lease in Sweden.
"This is a major development project where Logicenters is expanding its property portfolio with a large, modern and environmentally certified facility beyond the ordinary. We are very proud of the confidence Axfood is placing in us and the development of a facility in a prime position which will enable it to expand its operations. We have a successful collaboration with Dagab and look forward to a rewarding and long-term relationship," says Matthias Kettelhoit, Commercial Head at Logicenters.
The logistics facility, with a capacity of around 100,000 m2, is one of Europe's largest and most modern food distribution centres for both retail and e-commerce. The property will have a unique height of 30 metres and a high degree of automation which will ensure that the chilled, refrigerated and temperate zones are maintained. In line with Logicenters' strategy regarding sustainability and energy efficiency, the facility will have a high level of environmental certification and there is also a plan to incorporate solar cells on the roof.
The property is strategically located at Håbo Lundby 2:8 outside Bålsta, northwest of Stockholm. The proximity to the E18 and Stockholm makes this an attractive location. In addition, railway sidings run all the way into the site, which will facilitate the future transport infrastructure. The logistics facility will enter into operation in 2023 and will also mean many job opportunities.
"We are very pleased that we are now one step closer to the start of construction on our highly automated logistics centre. This new logistics solution will enable us to become both more efficient and more flexible when it comes to future developments in the grocery trade. Being able to stock a wider range of products in the new facility will enable us to deliver faster and more sustainably, strengthening our offers to customers," says Nicholas Pettersson, CEO of Dagab.
Real Advokatbyrå has provided Logicenters with legal consultation regarding the deal.